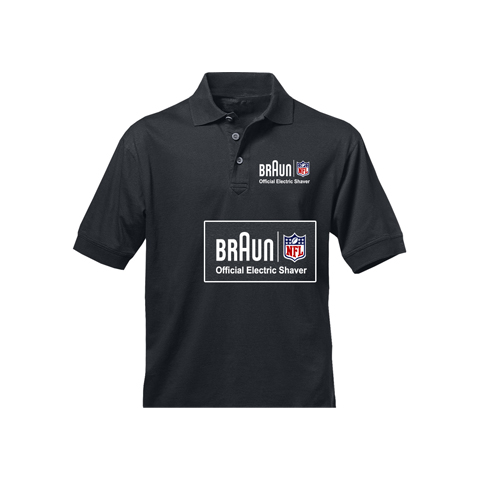 We've worked with P&G a number of times, both as a direct decorator and a subcontractor.
In this case, a customer was working with Braun on an event for NFL opening weekend and, at the last minute, decided that their staff should be wearing officially licensed, branded polos.
Our in-house digitizing team got to work, quickly received approval, and embroidered the polos in time for distribution before the event!